sun11jul1:00 pm4:00 pmBlaine CORE Plant Sale1:00 pm - 4:00 pm G Street Plaza - Downtown Blaine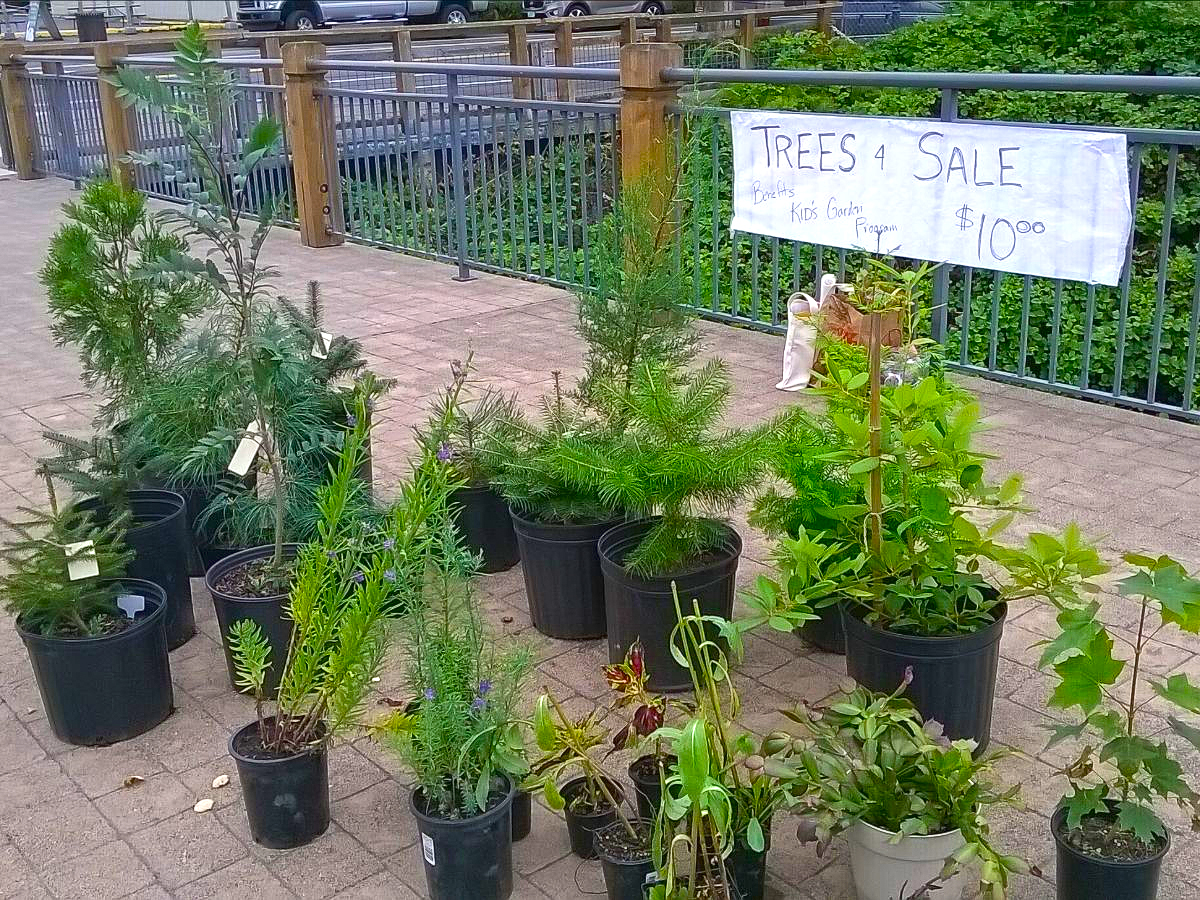 Time

(Sunday) 1:00 pm - 4:00 pm
Location

G Street Plaza - Downtown Blaine

G Street Plaza on Peace Portal Drive
Event Details
Plant Sale on G Street Plaza Every Sunday, 1PM to 4PM
Join Blaine CORE for a beautiful summer afternoon on the G St. Plaza in Blaine. Every Sunday from 1-4pm CORE will be selling a variety of plants – including CORE's famous $10 Tree Sale!  Miscellaneous collection of perennials, native shrubs and trees will also be available.
ALSO ON SALE:
Lots of native plants (vine maple, june berry, red-twigged dogwood, evergreen huckleberry, salal, dewberry, sweet woodruff, solomon's seal, wild geranium, etc), shade plants (ferns, hostas, bergenia, etc.) as well as a host other other plants. Including some houseplants!
TREES:
Madrones – 8-12″ tall and ready for their new home- $15 ea.
White Pines – $10-15 each
W. Red cedar – $5-10 each
Street Maples $10-15
Japanese Maples $5-10 each
As well as a large selection of conifers . . .
You will also be able to purchase planter pots with mixed plants, day lillies, strawberries, rhubarb, var. of mint, grapes, berries, miniature roses, horseradish, etc.
All proceeds from this sale will be donated to the Blaine School District for the development of an Outdoor Learning Lab (Garden) – we are currently calling this the Kid's Project Garden. The garden will serve the Elementary & Middle School students
Fore more information visit: https://nwcore.org/