Shop walkable downtown Blaine!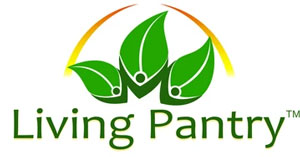 Living.Pantry.Marketplace
684 Peace Portal Dr, Blaine, WA 98230
360-393-4362
HOURS: Monday – Saturday: 10am-6pm
Sunday: Noon-5pm • Closed Tuesday
www.LivingPantry.com
Blaine is the home of the first bulk refillery in Whatcom County, the Living Pantry. We specialize in natural products for all aspects of daily life, from bulk toothpaste to spices to dish soap, and everything in between. Bring your own container to fill or get one while you're here. We have a gorgeous selection of handmade gifts and can help put together that perfect gift collection for a loved one. Every item in our store is consciously curated to bring you the most natural, non-toxic, and sustainable products on the market. Thank you for supporting local small businesses.
Shipping to anywhere in the US, Living Pantry is now online for your shopping convenience. For those nearby, you can place an order online for in-store pickup. Please visit www.LivingPantry.com. Thank you!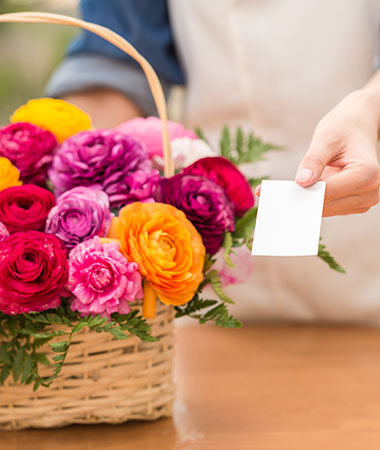 633 Peace Portal Dr, Blaine, WA 98230
360-332-6700
HOURS: Monday: 10am – 1pm
Thurs. – Fri.: 10am-5pm
Sat.: 10am – 4pm
Closed Tuesday & Wednesday
www.BlaineBouquets.net
Established flower and gift shop in the heart of downtown Blaine. We are florists with a lovely variety of fresh flowers and creative gift ideas to suit any style or budget. Blaine Bouquets provides quality hand-assembled Fruit Baskets, Gourmet Baskets, Gift Baskets, Baby Gifts, Candy & Chocolates, Gifts, Greeting Cards, Home Décor, Scented Candles, Silk Flower Arrangements, Plush Stuffed Animals, Balloons and more!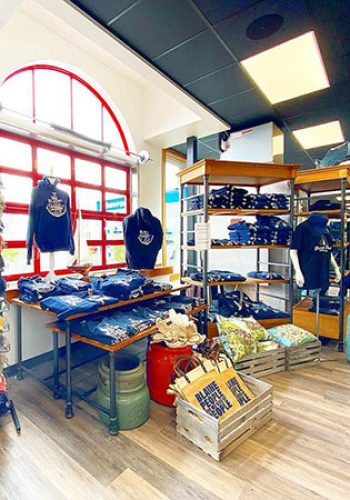 Hills Chevron -Food Mart - Gift Shoppe
Gas Station • Convenience Store • Gift & Souvenir Shoppe • Currency Exchange
No need to look anywhere else for that perfect gift. Stop by Hills Chevron and check out all the fun and unique gifts, souvenirs, pillow, wall art, note cards, sweatshirts, caps, pet toys and so much more! Hills Chevron also carries quick snack items, soda, chilled wine and has the largest beer cave in Whatcom County. Receive free ice with every beverage purchase from our beer cave! Plus, Hills Chevron carries fresh-baked sourdough bread from Anna's Bread In Blaine. Come on in and say hi, and check out all the NEW items at Hills Chevron!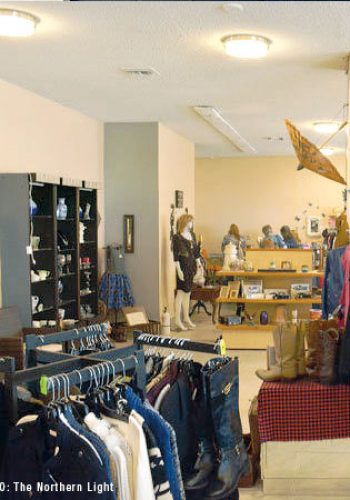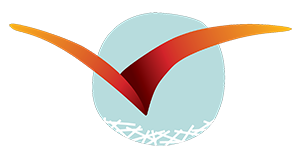 Wildbird Charity Boutique
674 Peace Portal Dr, Blaine, WA 98230
360-393-6929
HOURS: Tuesdays-Saturdays 10am-5pm,
Sundays 10am-4pm, Closed Mondays
www.wildbirdcharity.org
Wildbird Charity Boutique sells gently-used clothing, accessories, and household decor items to support our work in Whatcom County.
Womens clothing & accessories
Mens clothing
Kids clothing and nice toys
Home decor items (wall art and smaller decor items)
Books/CDs/DVDs (no VHS please)
Proceeds go toward our work helping those in need throughout Whatcom County.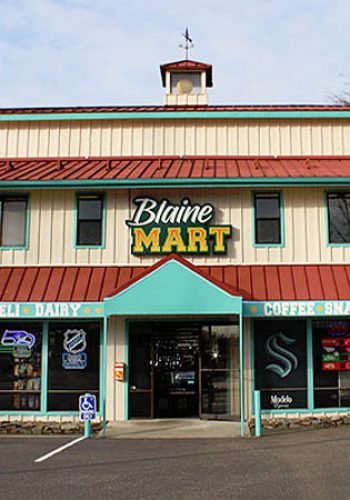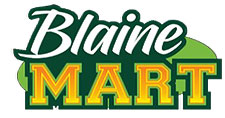 183 C Street, Blaine, WA 98230
360-389-5804
HOURS: Monday-Friday: 7AM-8PM,
SAturday & Sunday: 8AM – 8PM
www.blainemart.com
Our Goal is simple – To be the most excellent Convenience Store offering in the neighborhood we serve. We are passionate local people who are passionate about our store. Come and take a look!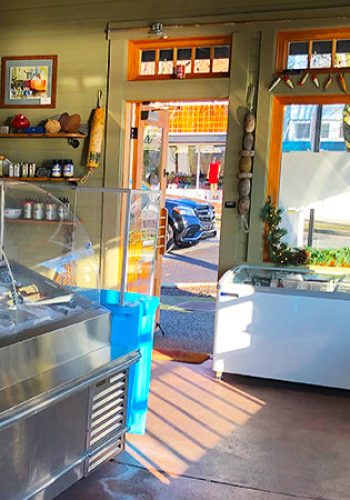 Kaisacole Seafood, located on Peace Portal Drive in downtown Blaine next to Drayton Harbor Oyster. We are your new neighborhood fish market for the best in live, fresh, and frozen seafood. Kaisacole is a proud member of the Barleans Fishery family and our goal is to provide fresh, sustainably-sourced seafood to our community. Our website is still in development so please check back for further updates. In the meantime, come by to see what's in stock and share your recipes, or just to say hello! We look forward to meeting you!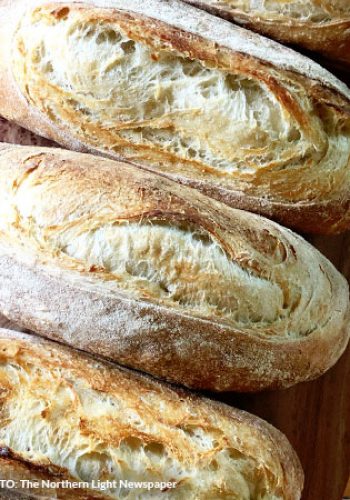 Anna's @BreadinBlaine is an Instagram bakery that officially launched in 2021.  The at-home bakery offers one original sourdough and 10 flavors that range from lemon poppy seed to toasted sesame for $5 per loaf.
Anna posts her weekly menu on Instagram @BreadinBlaine. For orders, text Anna at 360-296-2538. You can alway pick up Anna's Bread-In-Blaine at Hills Cheveron at 568 Peace Portal Drive every Tuesday and Thursday.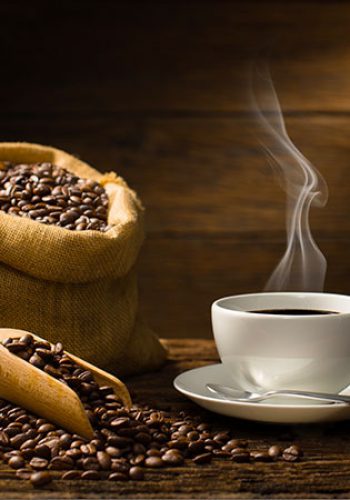 Our blends are created to produce a full flavor across the tasting palate. Rich deep flavors without the burnt bitter taste. This will be sure to impress as the temperature of the coffee drops the flavor becomes even fuller. Blends contain 2-3 origins roasted to bring out the best flavor.  We only purchase organic coffee to roast so you will always get the best cup of coffee.