These travel resources are to help you get to Blaine By The Sea and assist you with your stay here.
Planning your trip to Blaine By The Sea?
Blaine Welcome Center Visitor's Resources are here to assist you.
The Blaine Welcome Center's knowledge staff loves to assist visitors and locals with the latest travel information on unique restaurants, upcoming events, outdoor recreation, family-friendly things to do and points of interest on Blaine's history and heritage.
Stop by the welcome center for free maps and brochures on Blaine and surrounding areas from Vancouver, BC to Seattle and points south. Enjoy complimentary Wi-Fi, clean public restrooms and a knowledgeable staff.
For your convenience, we have some online Visitor's Resources for you to use ahead of your visit to Blaine By The Sea.
Find your way around Blaine. Maps are also available at Blaine's Welcome Center.
Click the download button below the map for downloading a Acrobat PDF.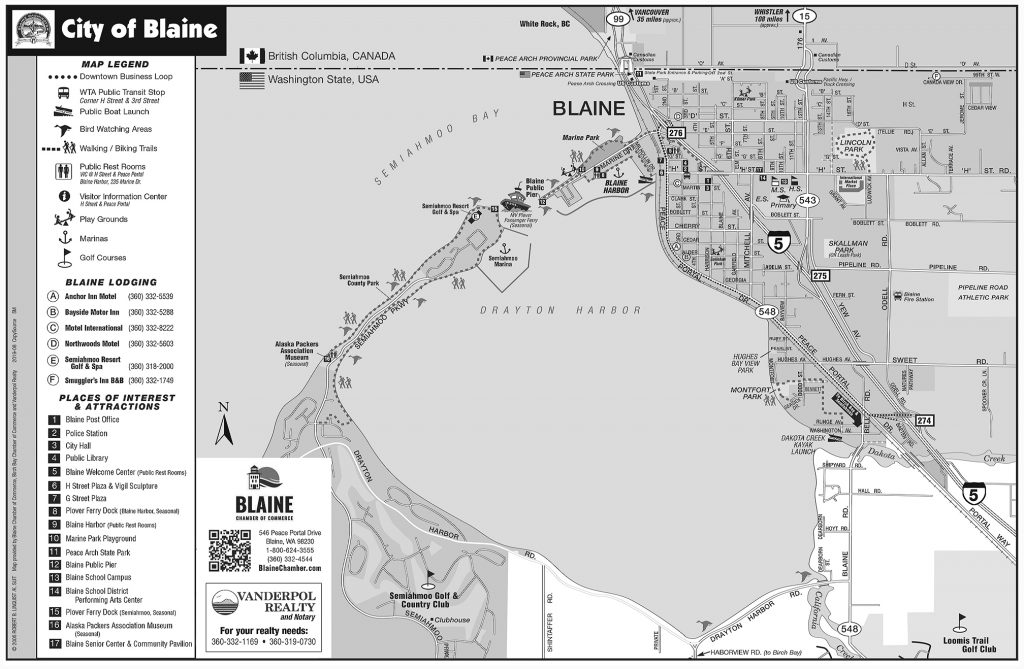 Blaine By The Sea Local Pocket Guides
Use these pocket guides as a quick resource. We will be adding more pocket guides shortly.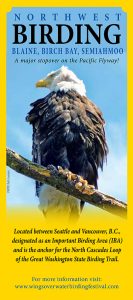 Northwest Birding in Blaine, Birch Bay & Semiahmoo
Blaine, Birch Bay and Semiahmoo are designated as Important Birding Areas (IBA) and are the anchor for the North Cascades Loop of the Great Washington State Birding Trail.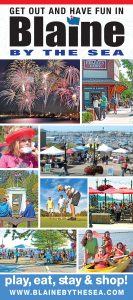 Blaine By The Sea Happenings and Events
There's something for everybody to enjoy outdoor activities and events. A quick glance at some of Blaine's By The Sea annual events and happendings.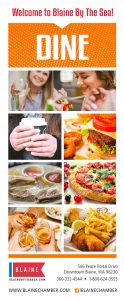 Blaine By The Sea Quick Glance Dining Guide
A delicious quick glance of food and drink in Blaine By the Sea. There's truly a broad and diverse range of cuisines to choose from. You'll be pleasantly surprised!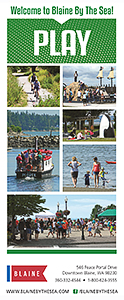 Things to do in
Blaine By The Sea
Find all the fun places to play in Blaine. 
Get out on the water kayaking or paddle boarding, play a round of golf, bring the kids to our waterfront playgrounds, walk or bike our trails and more!
Have a question? Call the Blaine Welcome Center at (360) 332-4544.
Open 7 days a week – 10AM to 6PM PST