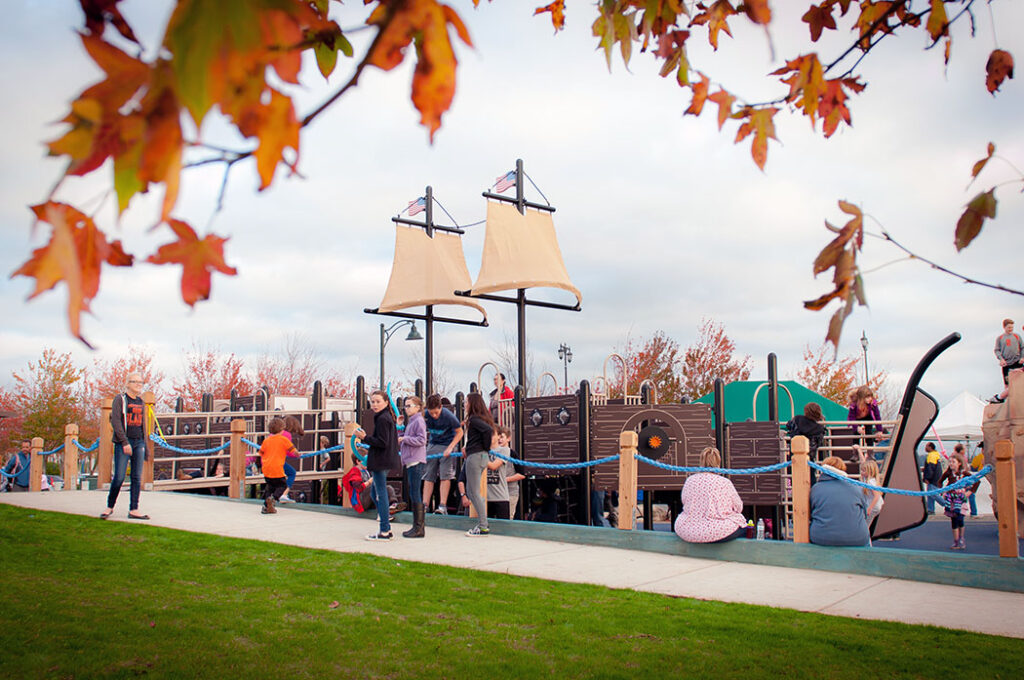 Marine Park Playground is the flagship playground in the City, and one of the finest in the area. This spacious playground offers great accessibility and prominent historic elements that reflect Blaine's maritime history. This ship, which resembles the Lady Washington in size and character, sits "grounded" on the shores of Semiahmoo Bay, ready to welcome your imagination aboard. Take a hold of the steering wheel at the ship's helm, set your gaze out to sea, and imagine yourself captain of this tall sailing ship as you sail past the large climbing boulders on the shore! A second structure, modeled after Blaine's historic lighthouse, looks out over the maritime traffic in the channel. Information panels are designed into the playground structures with text from local historian, Marjorie Reichhardt and enhanced photographs are displayed, from the Whatcom Museum.
The playground has a gangway for access onto the ship structure and the surfacing is a "poured-in-place" rubberized mat, providing additional accessibility. Explore below deck and climb the ropes and stairs that lead up onto the main level. The park has been referred to as Pirate Ship Park, and it's easy to see why, especially during the Pirate Dayz Festival in August. A stunning wall of bronze plaques representing seven species of sea life creatures is on site, to commemorate those who donated generously to see this project come to fruition for our community. Another unique characteristic of this playground is the old Crimson maple tree the park was built around.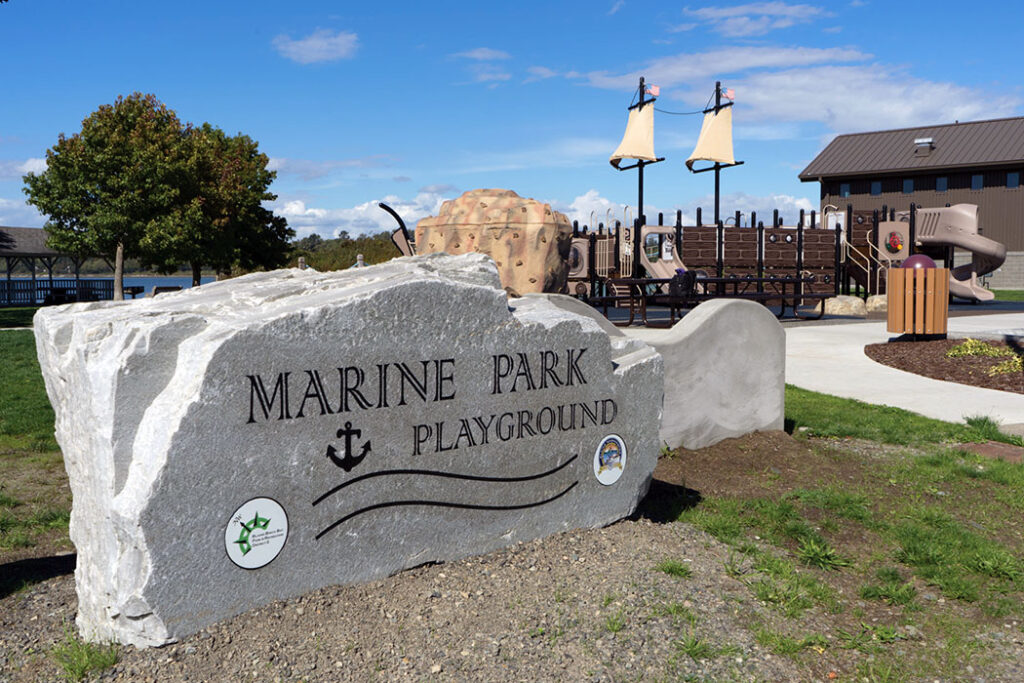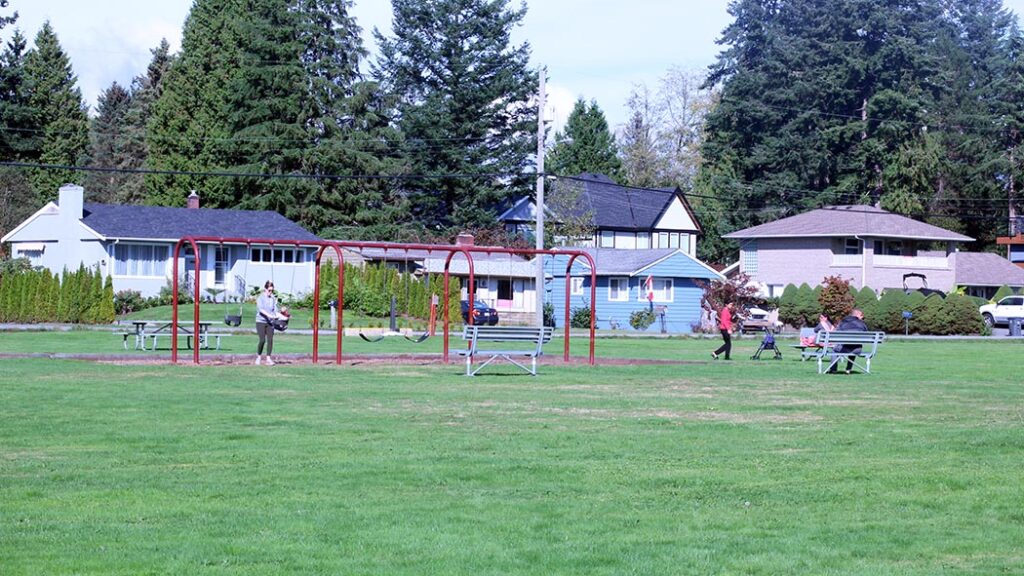 Peace Arch Historical State Park is a unique 19-acre day-use park featuring vast, beautifully manicured lawns, fragrant gardens, and the magnificent Peace Arch that sits on the border of the United States and Canada. The kids are sure to enjoy the swing set and playground surrounded by acres of luscious green lawn space, perfect for an afternoon picnic.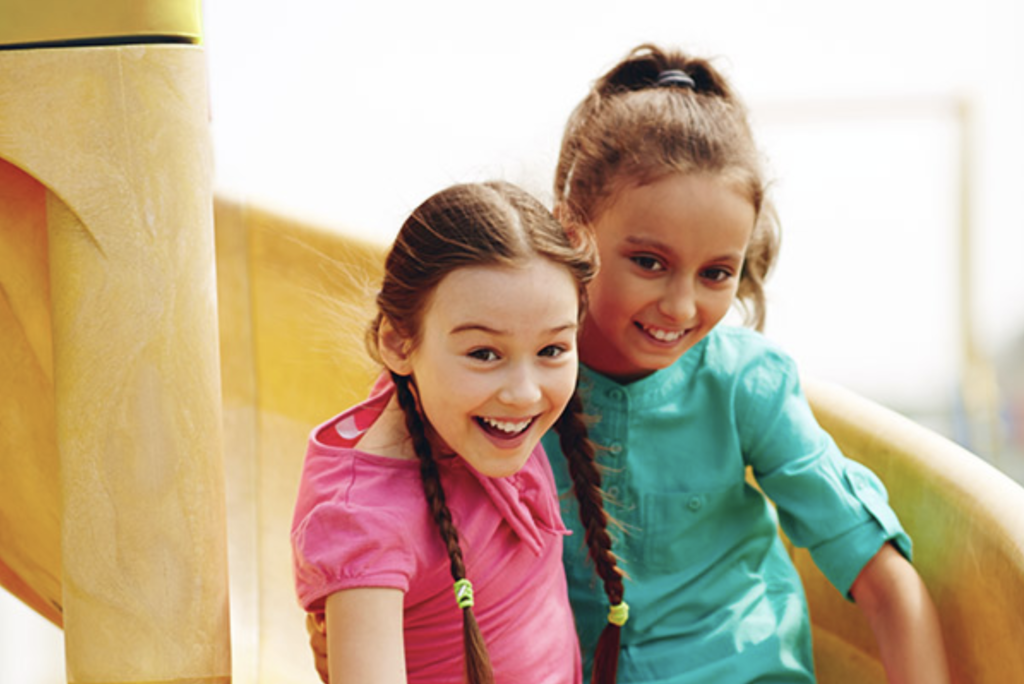 This classic neighborhood park is full of activities to entertain children of all ages with swings, a play structure, picnic tables, benches, and a half basketball court. A large open grass area provides a delightful place to sit back and relax, or bring your friends and enjoy tossing a ball or a game of Frisbee. On street parking is available.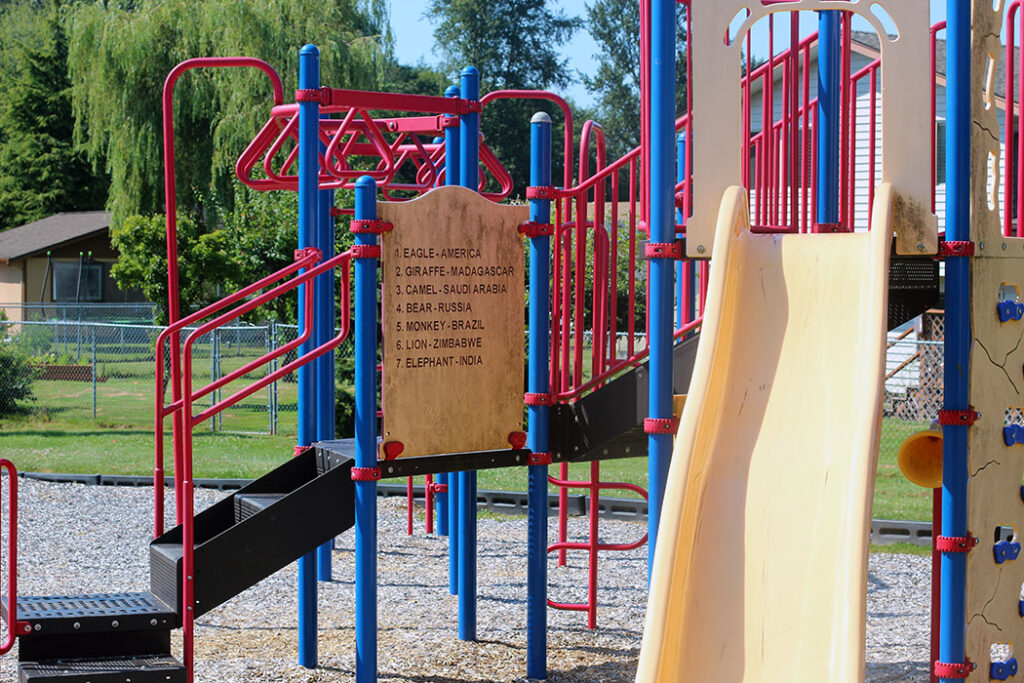 This modest neighborhood park is equipped with a swing set, play structure, and a picnic table and bench for seating. You'll also find a small lawn which offers a sunny place to relax or be active. On street parking is available.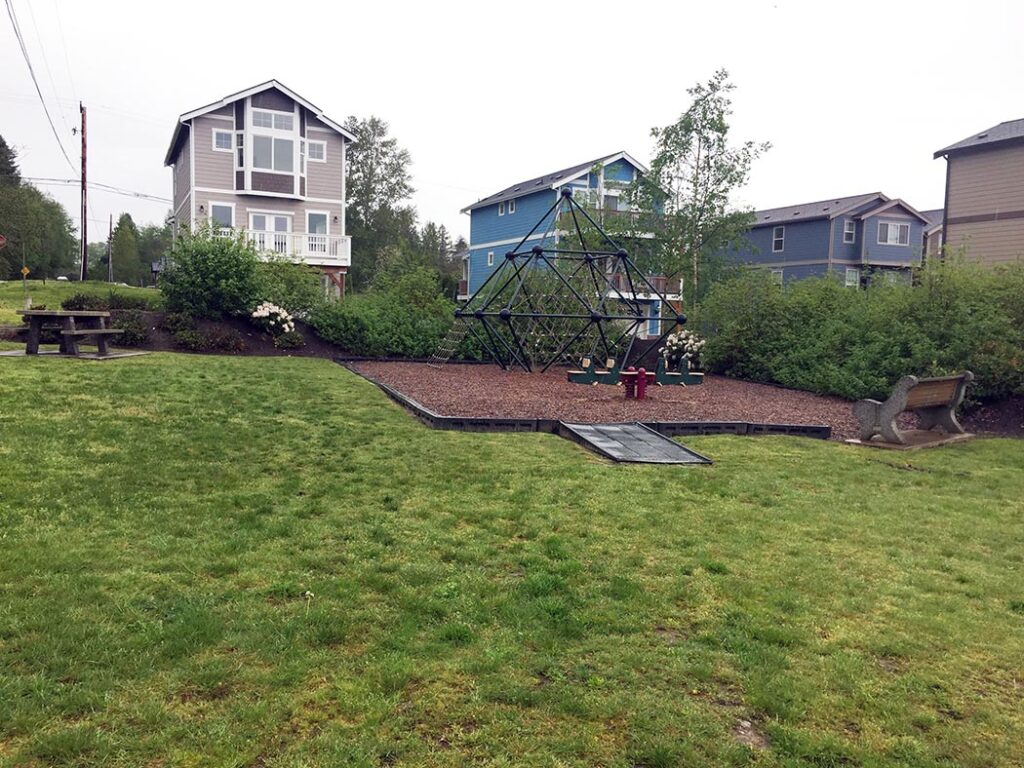 This charming little park is located on a city lot in the Lettered Streets Neighborhood. The park includes large and small climbing structures for the kids to play on, and a picnic table where you can sit and enjoy a bite to eat. Sit back and watch the kids play or just take in the scenery from a bench beside shade trees. Parking is available along the street.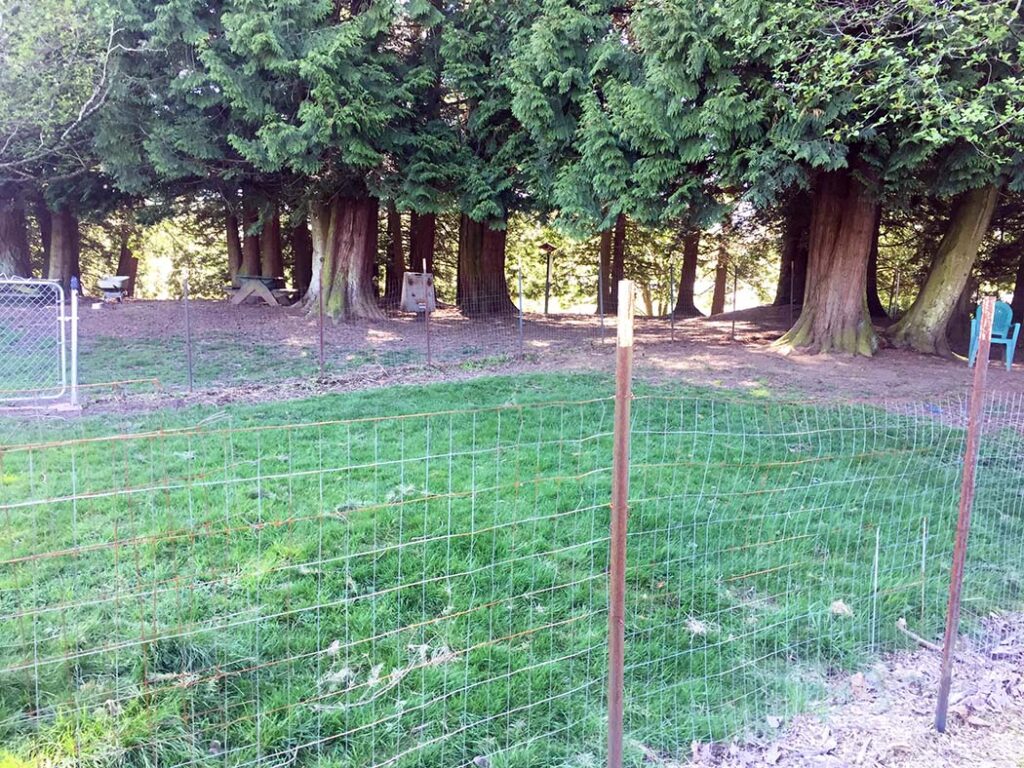 Skallman Park is the City's primary "off leash" dog park. Located next to Blaine Public Works department at 1200 Yew Avenue, the park offers fenced play areas for pets, a gazebo to shelter pet owners, and picnic tables for resting. The site is managed with the help of Grateful Dogs Off Leash Society. Pet waste bags and a trash container are available at the park.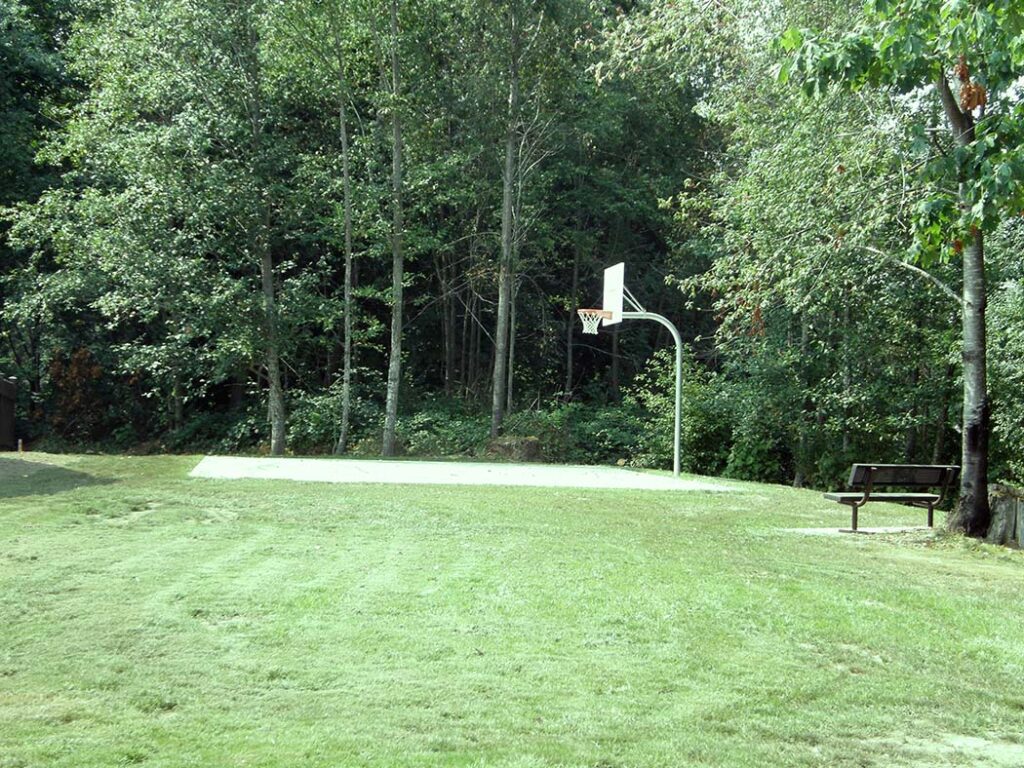 This is the newest community park, located within the Drayton Reach 1 neighborhood off of Baldwin Pl. The park features a half basketball court, picnic area, bench and trails connecting to the Montfort Park trail system.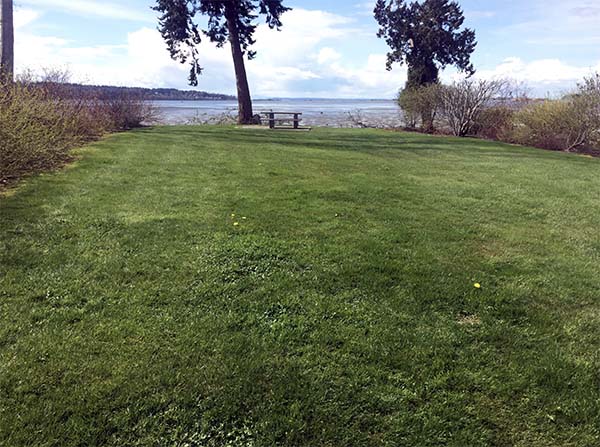 Hughes Bayview offers bird-watching and beautiful scenery in a waterfront location. Located off Hughes Bayview Avenue, with free public parking directly across from trail access. This small park has a roosting tree popular with local Bald Eagles, and the area offers long views over Drayton Harbor tide flats often visited by dozens of Great Blue Herons. The park offers an open lawn and landscaped areas in a quiet residential area. The site has limited parking across the street on Bayview.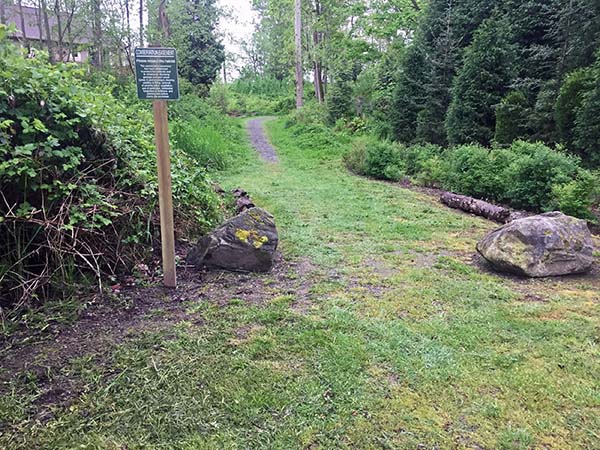 Montfort Park is a quiet forested waterfront park developed for walking and wildlife viewing. Trails link Montfort Park with the surrounding neighborhood. Walk along the shore, near a wetland, and among the trees. Montfort Park has a steep shoreline. Water access is very limited and only for the sure-footed. You are encouraged to view the water from above and not attempt to access the tide flats from the steep bank.