Boating adventures begin in Blaine
Semiahmoo Marina offers guest and permament moorage.
Boating Adventures begin in Blaine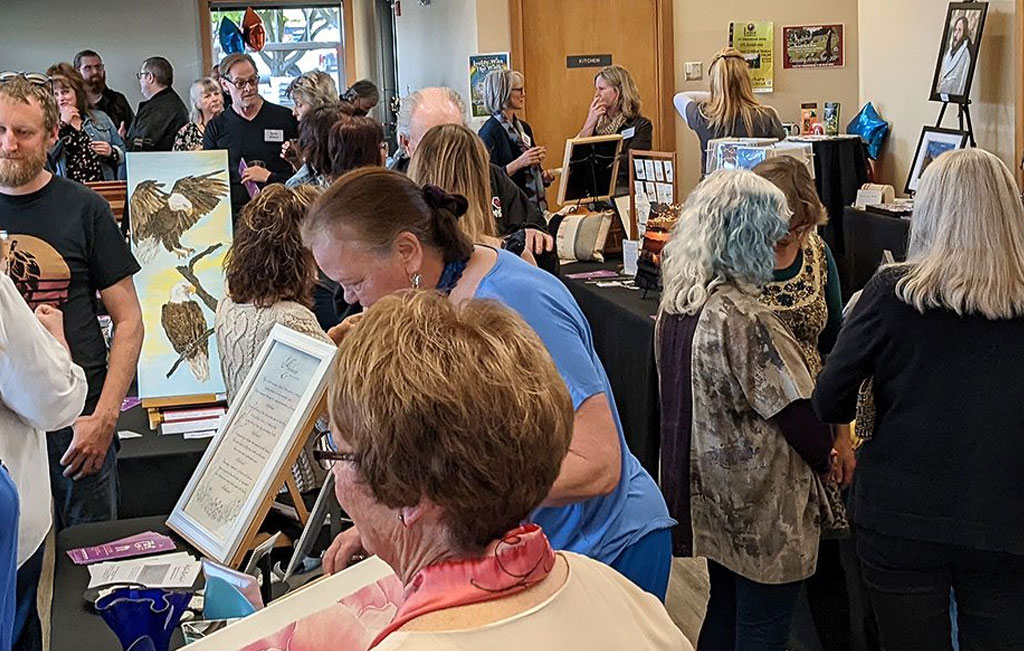 May 2022 Event Line Up
Something for everyone!
There are so many fun things to do in Blaine by the Sea during May that it's difficult not to have an enjoyable time. There is always something new for everyone, from Mother's Day celebrations and Memorial day weekend picnics! May has some great events leading up until opening summertime activities on our beautiful beaches.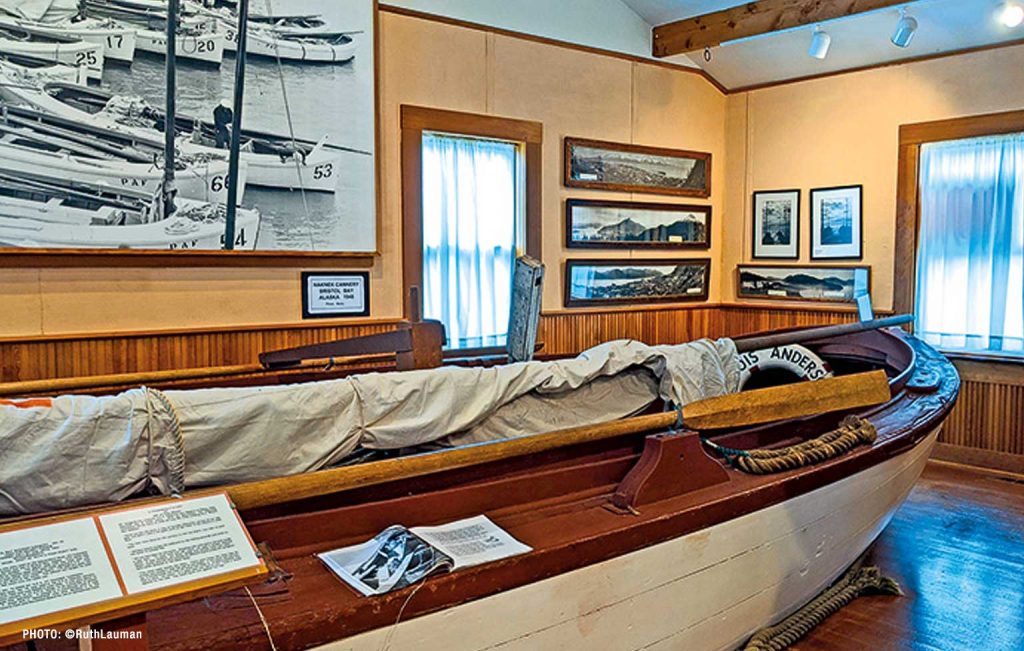 Open Weekends! Alaska Packers Association Cannery Museum
Now open on weekends, Friday, Saturday and Sunday from 1-5 PM. The Alaska Packers Association Cannery Museum is located in an actual cannery building from the 19th century, when salmon canning in Blaine was a thriving industry.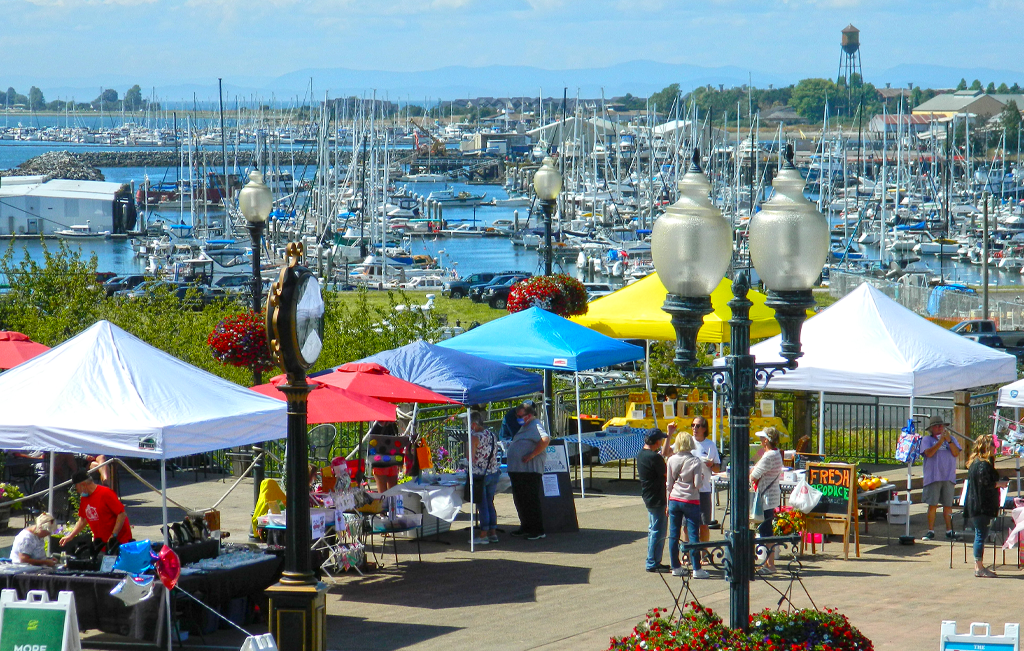 Blaine's Market
By The Sea
Every Saturday, 10AM-2PM
Blaine's Market by the Sea is an open-air market sitting on G & H Street Plazas in Downtown Blaine. The market features an eclectic mix of local handmade crafts, jazzy accessories, and baked goods. Open every Saturday through October, 10 a.m. to 2 p.m.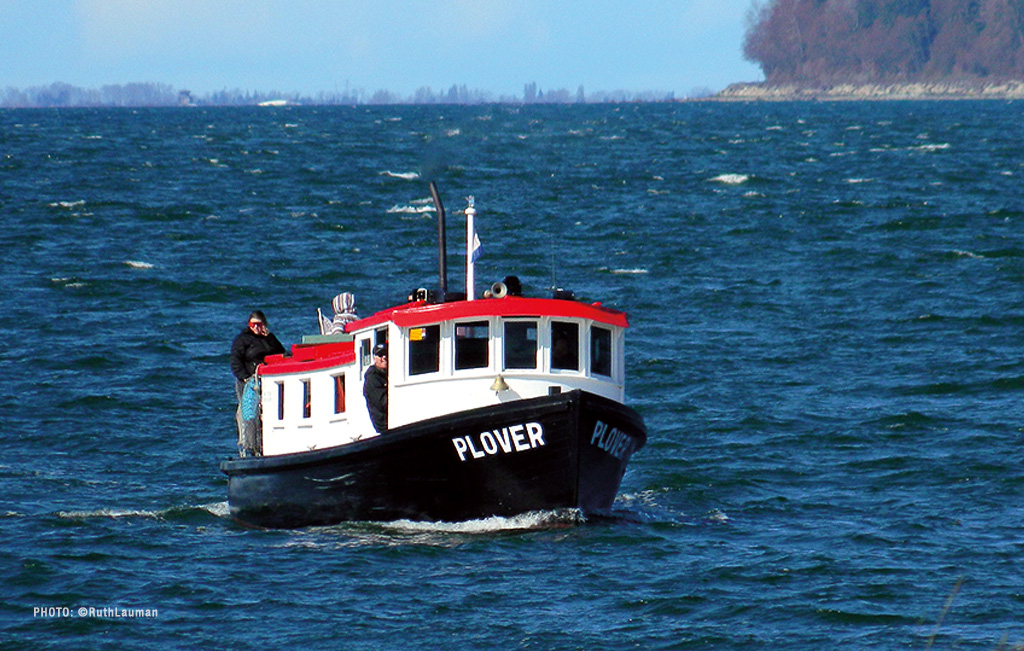 Plover Passenger Ferry Rides start May 27, 2022
A ride on the MV Plover is a popular tourist and local attraction. The Plover starts rides Memorial Day Weekend.
Sit back and enjoy Blaine!
Enjoy Blaine's music entertainment, dancing, trivia games, seasonal get-away specials and more.
Blaine by the Sea, nestled on the shores of Drayton Harbor and the Salish Sea, sits on the northwestern border with British Columbia, Canada.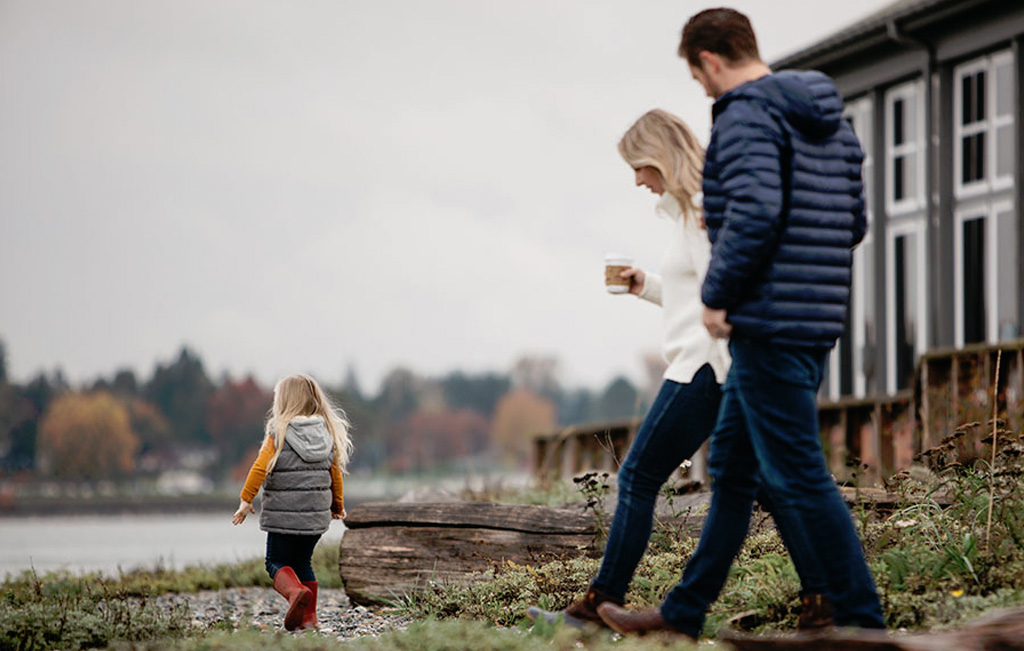 Semiahmoo Resort:
Plan Early, Save Big!
Looking for a place to stay in Blaine, Washington? Look no further than Semiahmoo Resort-Golf-Spa! Semiahmoo's seaside resort offers something for everyone, and now you can save 25% when you plan your trip at least 60 days in advance. Semiahmoo Resort has the perfect package waiting for you.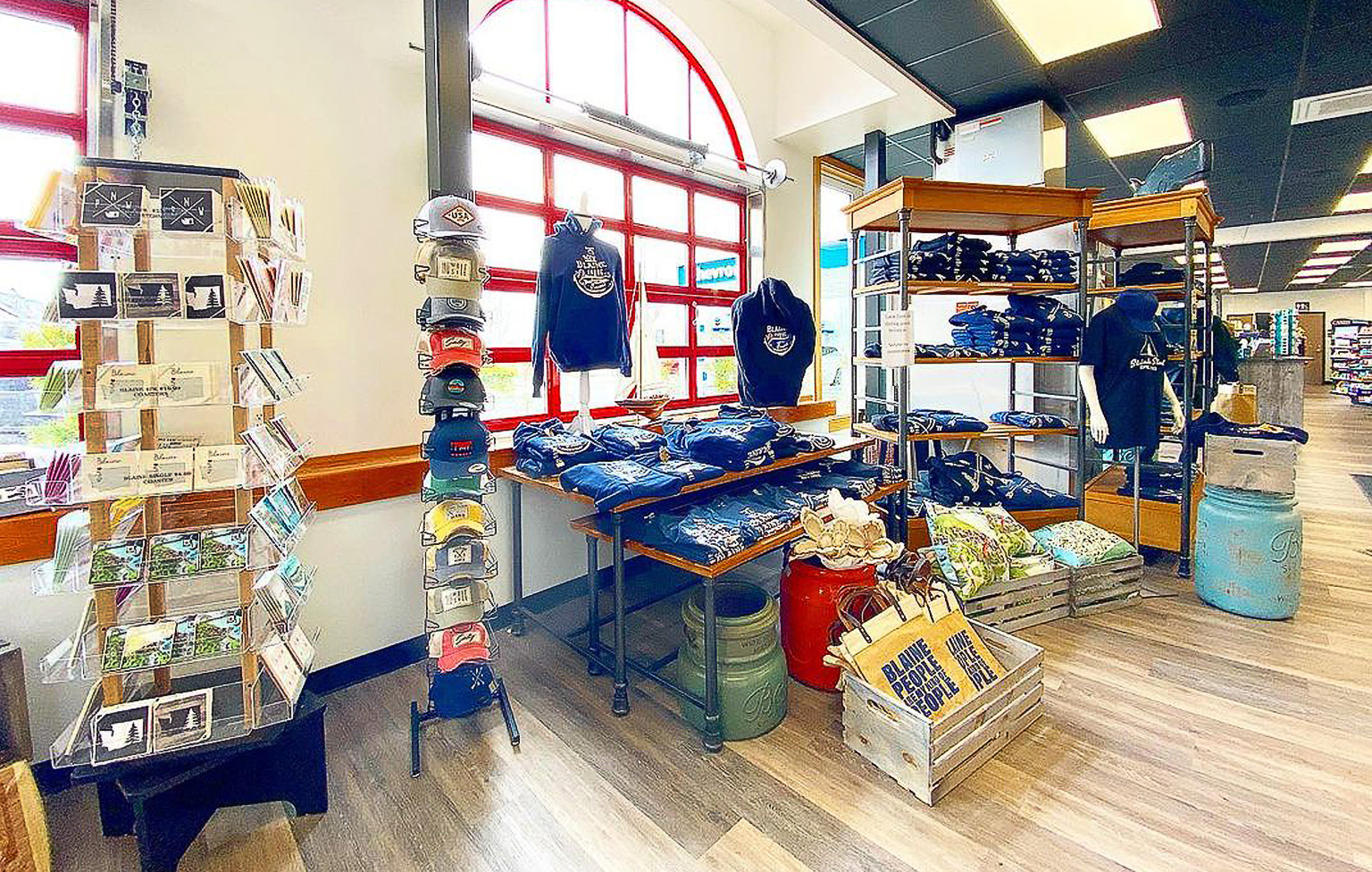 Downtown Blaine is a great place to find unique gifts, clothing, or sustainable products for your home. Whether you're looking for something special or need to pick up the basics, downtown Blaine has a variety of stores to browse as well as ample street-side parking. And don't forget about our nearby restaurants for a quick bite to eat!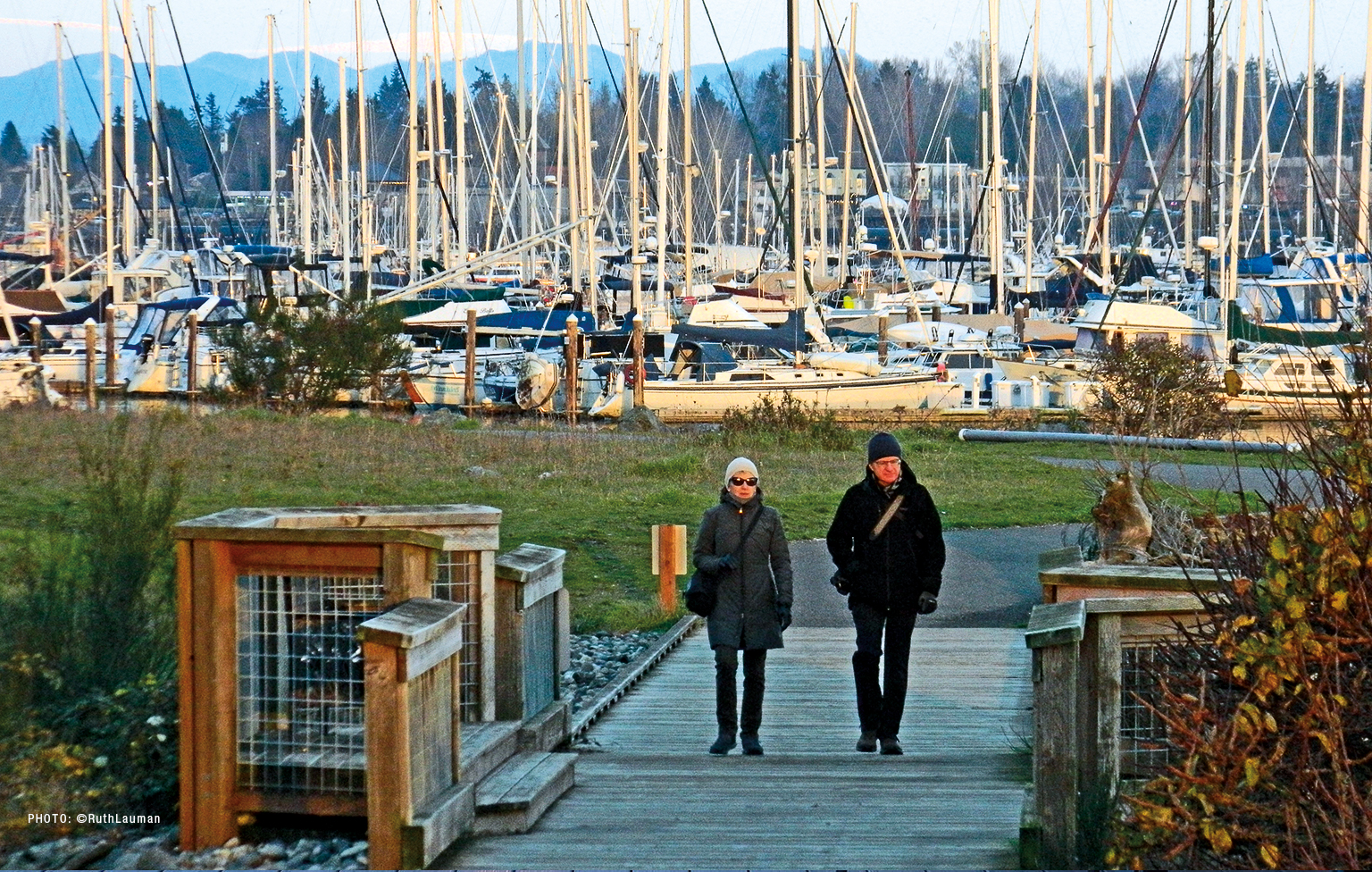 Enjoy Blaine's exceptional parks and robust walking and biking tails.
Looking for a great way to get outdoors and explore all that Blaine has to offer? Check out Blaine's exceptional parks and trails system! Our parks provide recreational opportunities, including world-class wildlife viewing and outdoor waterfront playgrounds with something for everyone. Please take a look at all our parks and get outdoors no matter what time of the year.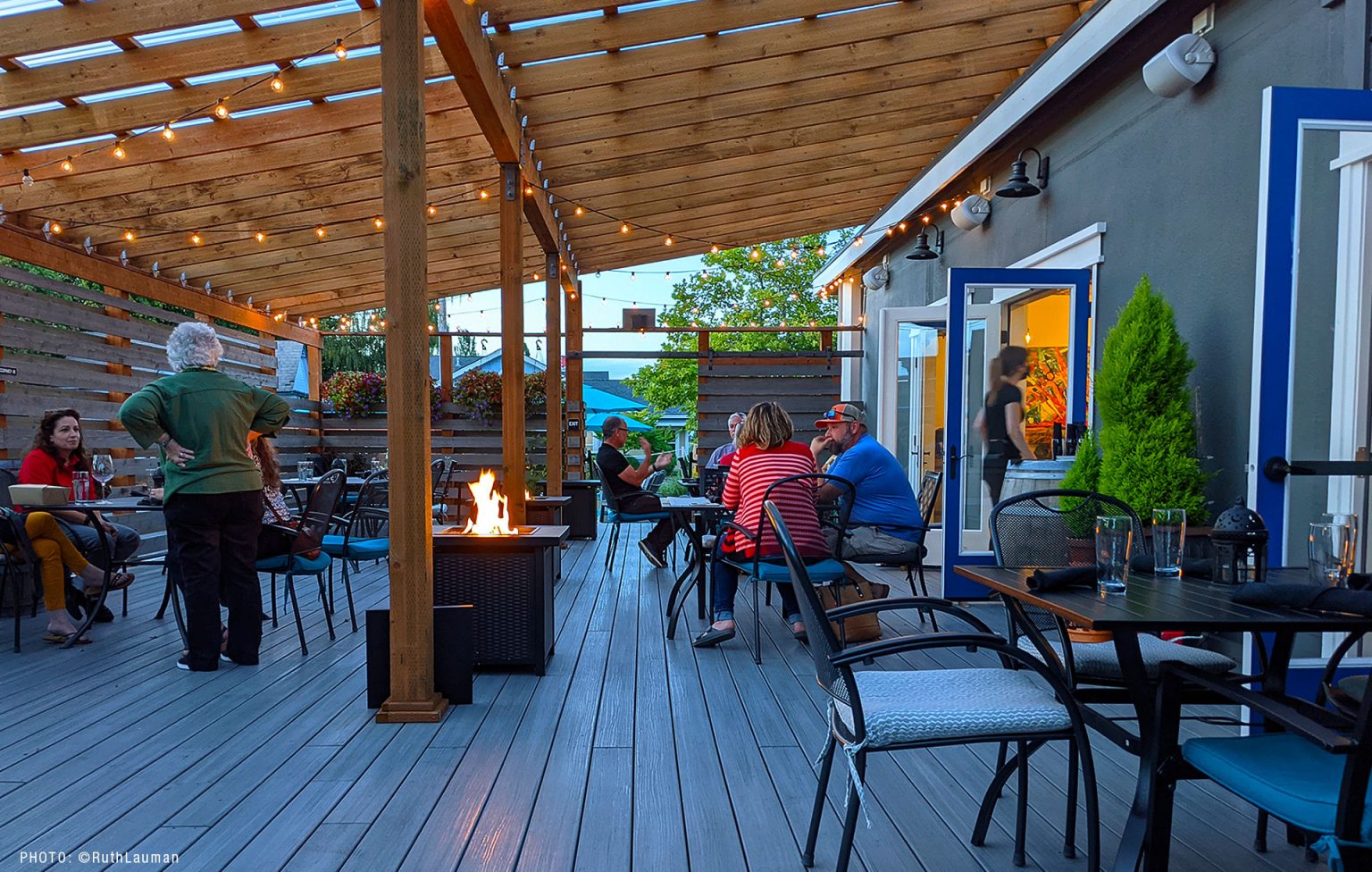 Relax, eat & enjoy Blaine's
culinary delights.
Blaine restaurants serve up a variety of culinary delights for every appetite, budget and taste. Grab a bite to eat, savor an ice-cold craft beer a chilled glass of wine or a delectable hand-dipped ice cream cone. From restaurants with sidewalk cafes, outdoor plaza /indoor dining options, or dining with harbor and seaside views, the choice is yours. Check with restaurants to verify hours, offerings and social-distance policies.
Calling all Vendors for Blaine By The Sea 2022 Events!
Please Note: The information provided is not intended for navigational use.
Sign up to receive our newsletter with Blaine happenings, events, entertainment and specials.