This is a repeating event
sat27may(may 27)1:00 pmtue31oct(oct 31)5:00 pmAlaska Packers Association Cannery Museum(may 27) 1:00 pm - (october 31) 5:00 pm 9261 Semiahmoo Parkway, Blaine, WA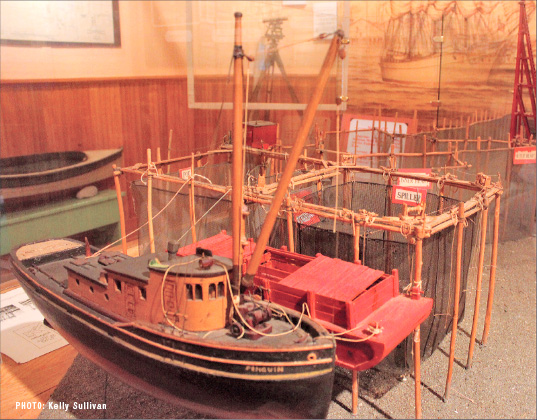 Time

May 27 (Saturday) 1:00 pm - October 31 (Tuesday) 5:00 pm
Location

9261 Semiahmoo Parkway, Blaine, WA

9261 Semiahmoo Parkway
Event Details
Open Saturday & Sunday, 1-5 PM
The museum is in a Whatcom County Park facility located on Semiahmoo Spit in Blaine, WA.
Housed in an original cannery building, the museum exhibits tell the story of days gone by and include a scale model fish trap, antique machinery, a gallery of historic photos, and an original 29-foot Bristol Bay sailboat that gill-netted salmon in the Bristol Bay fishery. Take the time to view "Sockeye and the Age of Sail" video documentary with early day film footage of the APA Star Fleet of tall ships under sail, connecting Blaine, the Bristol Bay salmon fishing, and San Francisco in the fortunes of fishing. Allow 1 hour and 45 minutes to view the exhibits and DVD.
The APA Museum sits in an ideal spot on Semiahmoo Spit that's perfect for bringing a picnic lunch and explore the beaches of Semiahmoo Park as well as scenic walking and biking trails along this unique 1.25-mile natural spit.
The museum is run by Drayton Harbor Maritime Association, which also operates the historic Plover passenger ferry, originally used to ferry workers back and forth to the cannery from Blaine. The Semiahmoo Resort-Golf-Spa now sits on the bones of the old cannery. (Please note: the Plover Passenger Ferry is not running for the 2021 season).
For information on the Alaska Packers Association Cannery Museum please call 360 371 3558.