fri25augAll Daysun27The Wave Art Studio Tour(All Day) Event Organized By: Blaine Arts Council
Time

august 25 (Friday) - 27 (Sunday)
Event Details
Join the Blaine Arts Council on August 25 – 27, 2023, as they kick off "The Wave"
Enjoy a full weekend event showcasing the vibrant art community in Blaine. Begin this experience with a ticketed Gala Friday at The Vault Event Center – art, music, and wine! Meet local artists and discover their work while promoting Blaine as a cultural and creative destination. Take advantage of this exciting occasion!
August 25 • 6-10 PM
Location: The Vault Event Center
277 G Street, Blaine, WA 98230
August 26-27 • 10 AM – 5 PM • Art Studio Tours
The Art Studio Tours, both Saturday and Sunday, will be free, self-guided excursions providing a unique opportunity to see the diversity of talent that Blaine, Birch Bay, and Semiahmoo communities offer.
Artists open their home studios to the public, allowing people to see their work and learn about their techniques. Plus, the area will have public venues to view and purchase various artists' works.
Be sure to invite your friends and family to come along!
More details to follow.
Organizer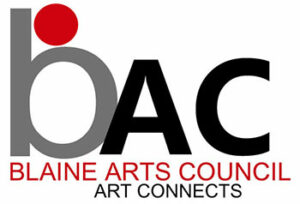 Blaine Arts CouncilThe Blaine Arts Council supports local artists, providing community connections and cultural events to help establish Blaine as a vibrant art destination. The Blaine Arts Council believes art is essential to our culture and vitality. Contact the arts council at:blaineartscouncil@gmail.com