mon05julAll Daysat17Moved OnlineBlaine Harbor Music Festival(All Day)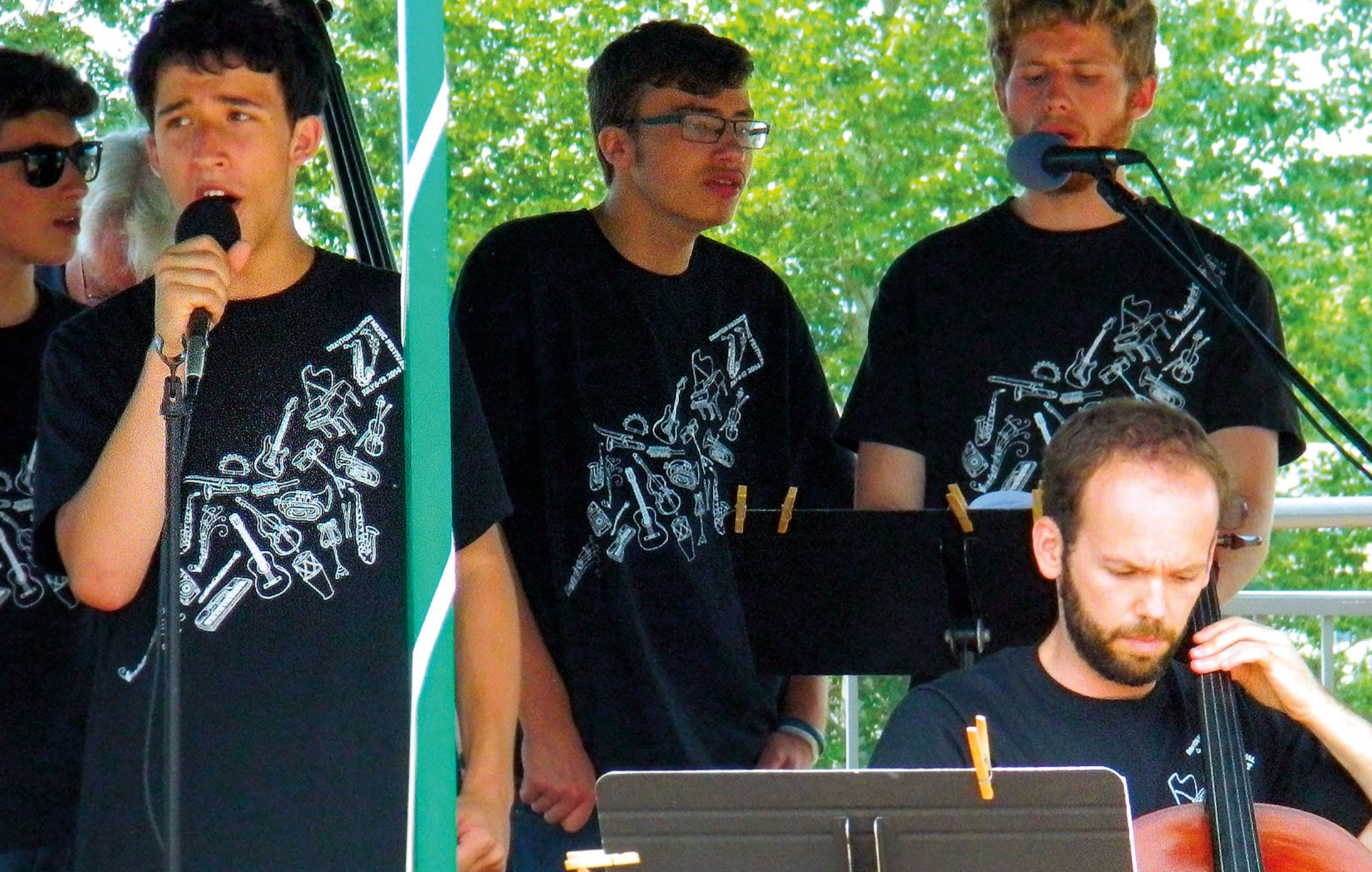 Time

july 5 (Monday) - 17 (Saturday)
Event Details
Blaine Harbor Jazz Festival 2021 – July 12 through July 17
This years festival will be 100% virtual.
The Blaine Harbor Music Festival is proud to offer an exciting week of virtual music classes to students ages 12+. Our new program is completely customizable to each student, and contains classes such as Ensembles, Instrument and Voice Masterclasses, Jazz Theory and Improvisation, Composition, Songwriting, Trad Jazz, and American Music History. We are also happy to announce that we'll be offering adult classes for students age 20+. Our faculty is comprised of world-class musicians and performers from institutions such as Berklee College of Music, Manhattan School of Music, University of Washington, Cornish College, and more.
---
Livestream Concerts every day, from Monday to Friday!
As camp week gets underway, we're also gearing up for our free live-streaming concerts. Every day at 1pm Pacific Time, you can tune in to our faculty performance hour to catch the sweet sounds of jazz. We'll be streaming using the free Zoom app, so download that for your computer, smartphone, or tablet first and then check back here for the daily link. Or, join our mailing list and get the link to the concert sent directly to your email!
For more information, visit: www.blaineharbormusicfestival.org
---
Sponsored by the Pacific Arts Association, this exciting six-day event is a culmination of rehearsals, combos and improv for teens who perform in big bands, combos and vocal groups year-round.  The week includes several performances by visiting jazz artists and ends with a special concert performance by the students.
Students ages 12-20 can register for an expanded selection of courses, and we are pleased to now offer jazz ensemble classes for adult students. The camp will run from July 12-17, with a special online concert the evening of the 17th. Our world-class faculty will be back as well.
To register please visit: www.blaineharbormusicfestival.org/register